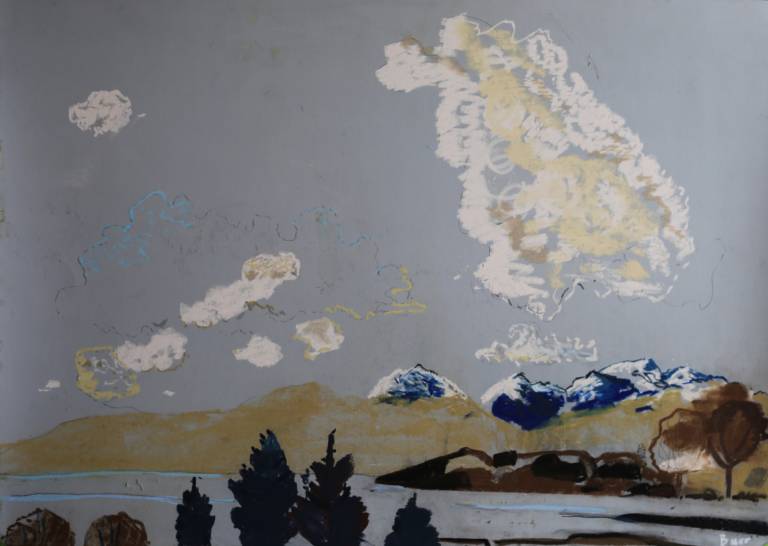 Symbolic landscapes form the central focus of my work. The paintings are inspired by mountains,
landscape and the processes of nature, often suggesting or exploring our human relationship with
the world. Recurring themes are used such as family, unusual land-forms, birds, trees, creating
a metaphorical visual world. There is a spacious simplicity along with a vibrant love of colour.