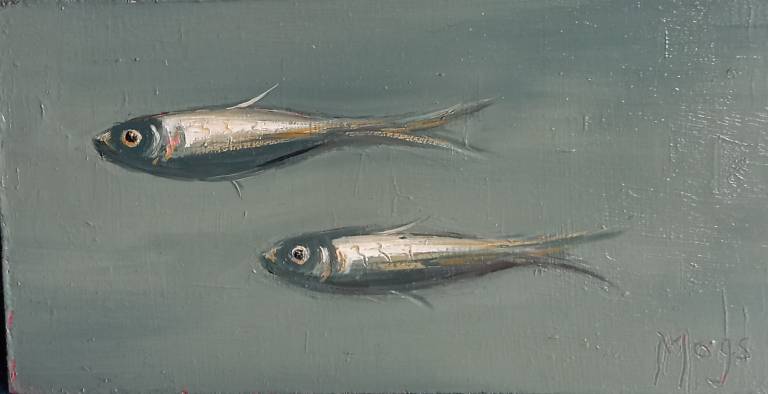 I paint under my nickname, 'Mogs' .
I have always had a passion for art. I read History of Art at Edinburgh University and graduated with an MA in 1980.
I am married to a sheep farmer and we live on a hill farm by the sea.
I try and paint most days and I enjoy experimenting with styles and mediums. I get inspired by something I see and then try and paint it . I love trying to capture the light on the hills and on the sea, and also the wonderful skies and sunsets we get here on the west.