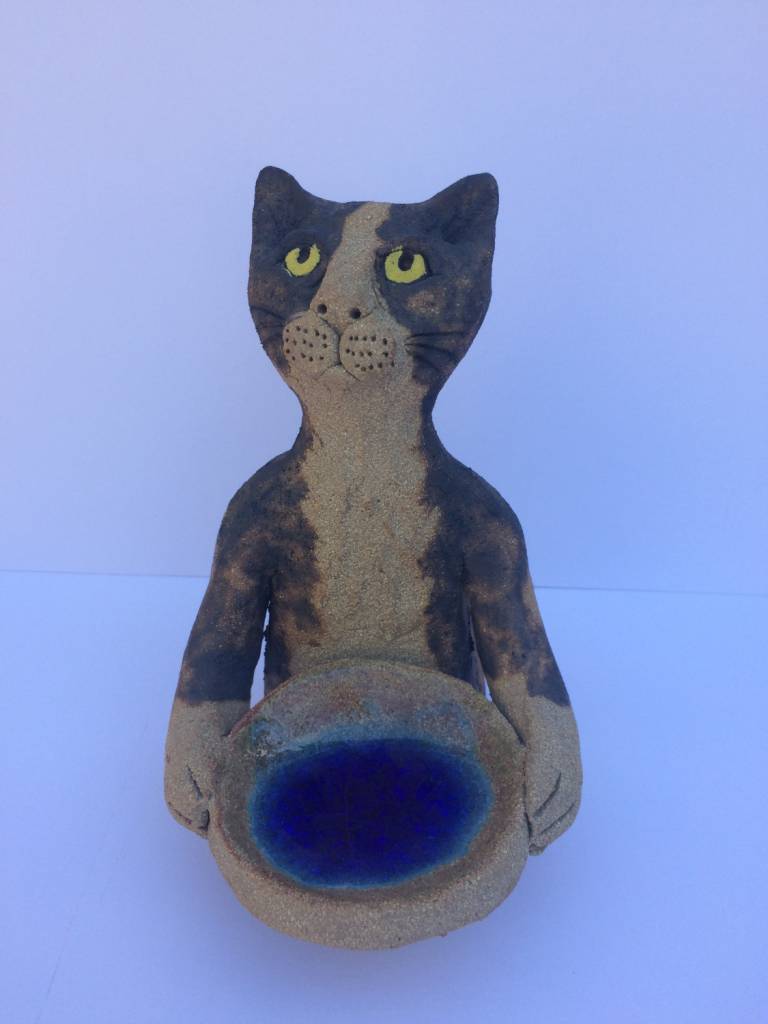 I was brought up in a household where the family cat had its own place at the dinner table.  My love of animals shows in my ceramic and design work as does my irrepressible sense of fun. I also employ anthropomorphism for humour and expression. Sheep make particularly good celebrities for example.
I have been a ceramic artist for over 20 years since leaving my work as a Chartered Surveyor and having my daughter.  I moved to Cornwall in 2006 (some say whilst having a mid life crisis) and originally ran St Agnes Pottery before buying the pottery and gallery in St Just. 
I studied ceramics at Derby and Loughborough and then studied for an MA in History of Ceramics whilst running a gallery in Melbourne, Derbyshire.
I love to portray the cat in all its guises and I also make dogs, hares, sheep, cows, birds, chickens, people and marine life of all kinds. All have wit and humour and often the pieces tell a story (or are some form of social comment).