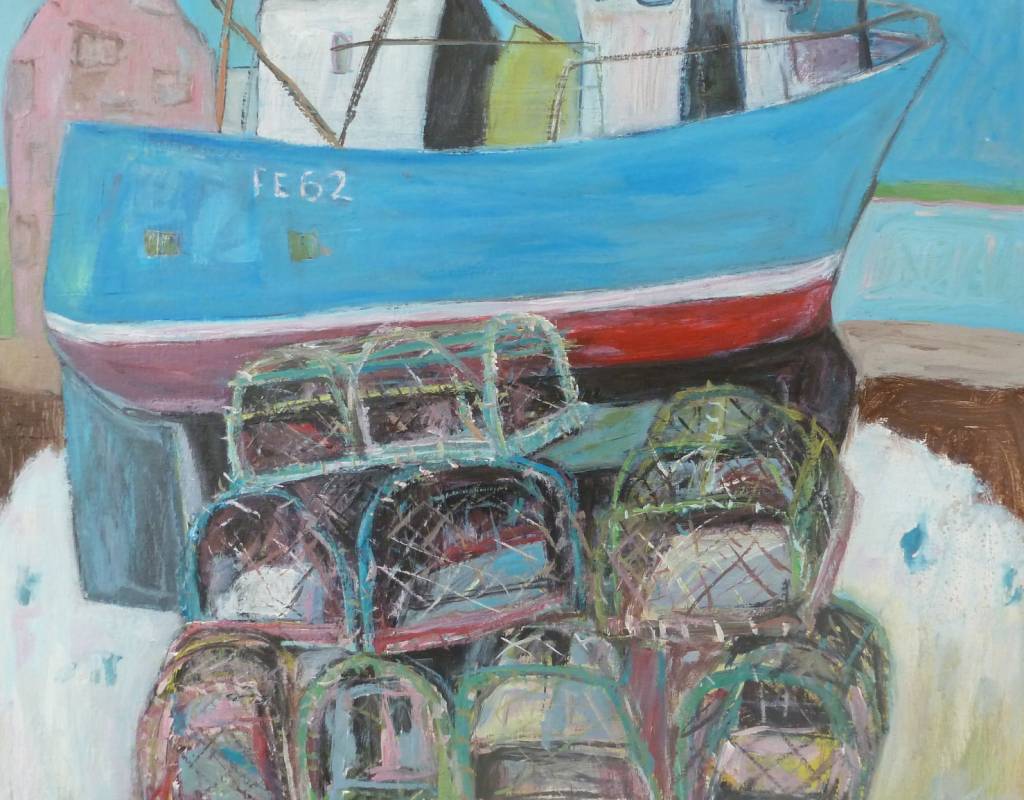 Featured Artist
Lesley Banks
GONGOOZLER
( " an idle spectator",  "a person who enjoys watching activity on canals")
A Graduate of Glasgow School of Art Painting Department Lesley Banks is currently enjoying a 15 month Residency at Scottish Canals, funded by Creative Scotland and supported by Falkirk Community Trust and Scottish Canals.
While Lesley has primarily received critical recognition as a figurative painter,her work has increasingly turned away from attention to the human figure in particular settings toward the idea of human traces and their effects on the environment.Initially this later work continued to focus on the domestic interior.
The world beyond these interior settings has , until now, been recognised in her work as a 'trace' of what lies waiting, what might be found or discovered 'out there'.
Water has always intrigued Lesley as a painter. From an early travelling  scholarship to Amsterdam to more recent trips to Venice, Canals have long had a presence in her work . Attention has increasingly moved towards focussing primarily on  the water itself. The layers of the Canal contain the world in reverse.
Sky and Landscape commingle to produce new abstractions that in turn demand a new approach from her as an artist.